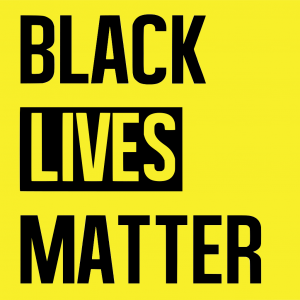 NIRS has united in support of the Movement for Black Lives and Black-led mobilizations throughout the country for racial justice and equity. We are in an historic moment, in which fundamental, transformative change to dismantle structural racism and institutions of repression and violence is both necessary and possible. As a country, we must rise to the occasion and end structural racism and police violence. We believe the responsibility to act applies to NIRS and all other organizations claiming to serve the public interest.
It is important to stay grounded in what has led to the outpouring of protest in the wake of the killings of George Floyd, Breonna Taylor, Rayshard Brooks, and so many others at the hands of police. In addition, there was also the recent failure of law enforcement, for over two months, to arrest the murderers of Ahmaud Arbery, until video of the former police officer and his son gunning Arbery down was made public.
These are just some of the most recent tragedies which have motivated Black people and others to demand structural change, rather than simply reform. There have been calls for police reform and accountability for decades: community policing, use-of-force guidelines, body cameras and dash cams, citizen review boards, police chief resignations, and on and on. In some cases, reforms have even been adopted, including in communities like Minneapolis. But reforms have not solved the problems. Black people are still dying at the hands of police, even when officers know their acts are being recorded.
When calls for reform—and even actual reforms—don't work and lives continue to be lost, it is clear that the problems are institutional, and structural change is necessary to save lives. The Movement for Black Lives and Black-led racial justice organizations across the country are demanding we #DefundThePolice because structural change in how we provide for public safety is necessary.
Over decades, police department budgets have increased significantly, at the same time that budgets for schools, healthcare, social services, infrastructure, and other vital needs have been cut. Defunding the police will make the vast amount of public tax dollars that are spent on police departments available for services and programs to meet community needs, and to address racial injustice and inequity.
This is no different than the anti-nuclear movement's call to stop nuclear power. Since we were founded in 1978, NIRS has called for an end to nuclear power and a transition to safe, sustainable, clean, affordable renewable energy. We do this because we have seen that simply reforming or better regulating nuclear power is not enough to protect people and the environment. And we see this most directly in how the industry is rooted in environmental racism and human rights violations: systematically targeting underprivileged and low-wealth communities for its polluting and dangerous operations from its very beginnings in the 1940s, through to today.
Police departments are not going to disappear overnight, but we need to start reinvesting local, state, and federal government budgets from police departments and putting those resources into things that will actually support Black communities and end structural racism and police violence: social services, mental health, education, job creation, and economic development. Mental health, domestic violence, drug addiction, and other problems that are now misdirected to police departments need to be addressed by social workers, doctors, and other professionals trained to handle them—which will also protect Black people from counterproductive, destructive, and too-often fatal interactions with police.
In a subsequent post, we will lay out how nuclear is tied directly to environmental racism and policing. But phasing out nuclear power will require structural change, to our whole energy system and much more. Central to that transition will be defunding the nuclear and fossil fuel industries, so that we can reinvest in transforming our energy system and supporting workers and frontline communities through an equitable and just transition.