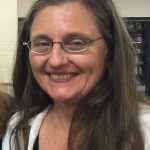 Diane D'Arrigo, Radioactive Waste Project Director. Her main area of expertise is radioactive waste and radiation issues. In addition, she has considerable international experience. She has closely followed so-called "low-level" nuclear waste issues for decades, the national and international moves to deregulate nuclear waste that would allow it to be made into everyday household items and be dumped as regular trash. She has been with NIRS since 1986, has a degree in chemistry and environmental studies and work experience in analytical chemistry and biological research
---

Denise Jakobsberg, Administrative Coordinator. Provides NIRS with administrative organizing and bookkeeping skills. Her environmental interests have been spurred by a degree in Horticulture and volunteering with a local environmental advocacy group. Her first year with NIRS's dedicated, hard working team has been quite inspirational.
---

Tim Judson, Executive Director. Appointed January 1, 2014; joined NIRS September 2013 as Associate Director. Chair of the Board of Citizens Awareness Network, a leader in successful campaign to close the Vermont Yankee reactor; co-founder of Alliance for a Green Economy in New York.
---

Mary Olson, Director of the Southeast Office. Implements NIRS' mission in the Southeast. Olson joined NIRS staff in 1991, and served in DC as lobbyist for the Stop Mobile Chernobyl Campaign, and as NIX MOX Campaign Coordinator. The Southeast Office, founded in 1999 and based in Asheville, NC enables action on new nuclear initiatives in the region, of which there are many. A seasoned public speaker, Olson is a frequent guest on radio and has appeared on national and regional television. She has a B.A. from Reed College, with a double major in Biology and History of Science, and subsequent study in chemistry and biochemistry at Purdue University.
---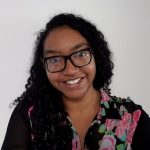 Lyn Griffith Taylor, Energy Democracy Specialist.  Advances the organizations' efforts to promote the just transition to clean energy, climate justice, and energy democracy in Maryland. As the coordinator of Marylanders for Energy Democracy and Affordability (MEDA), she organizes expertise within the MEDA network in service of effective policy and legislative advocacy, to achieve grid-of-the-future reforms in the state.
---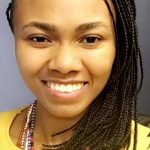 Jasmine Bright, Communications Specialist.   Leads NIRS's communications and online advocacy strategies. Focuses on managing NIRS's website, online actions, social media pages, and expanding the organization's ability to reach new audiences as we build the next generation of activists. Jasmine enjoys photography and videography and is passionate about enabling NIRS to display the human side of nuclear power's impacts and the inspiring stories of grassroots activism.