Last year, on October 8, 2021, President Biden issued a proclamation on Indigenous Peoples' Day, recognizing the holiday federally for the first time. Indigenous Peoples' Day honors and celebrates the sovereignty and vibrant and diverse cultures, contributions, and lifeways of Indigenous Peoples. In the United States, that means honoring the American Indians, Alaska Natives, and Native Hawaiians on whose lands this country was built, and to whom we owe so much. In his presidential proclamation, President Biden states, "On Indigenous Peoples' Day, our Nation celebrates the invaluable contributions and resilience of Indigenous peoples, recognizes their inherent sovereignty, and commits to honoring the Federal Government's trust and treaty obligations to Tribal Nations."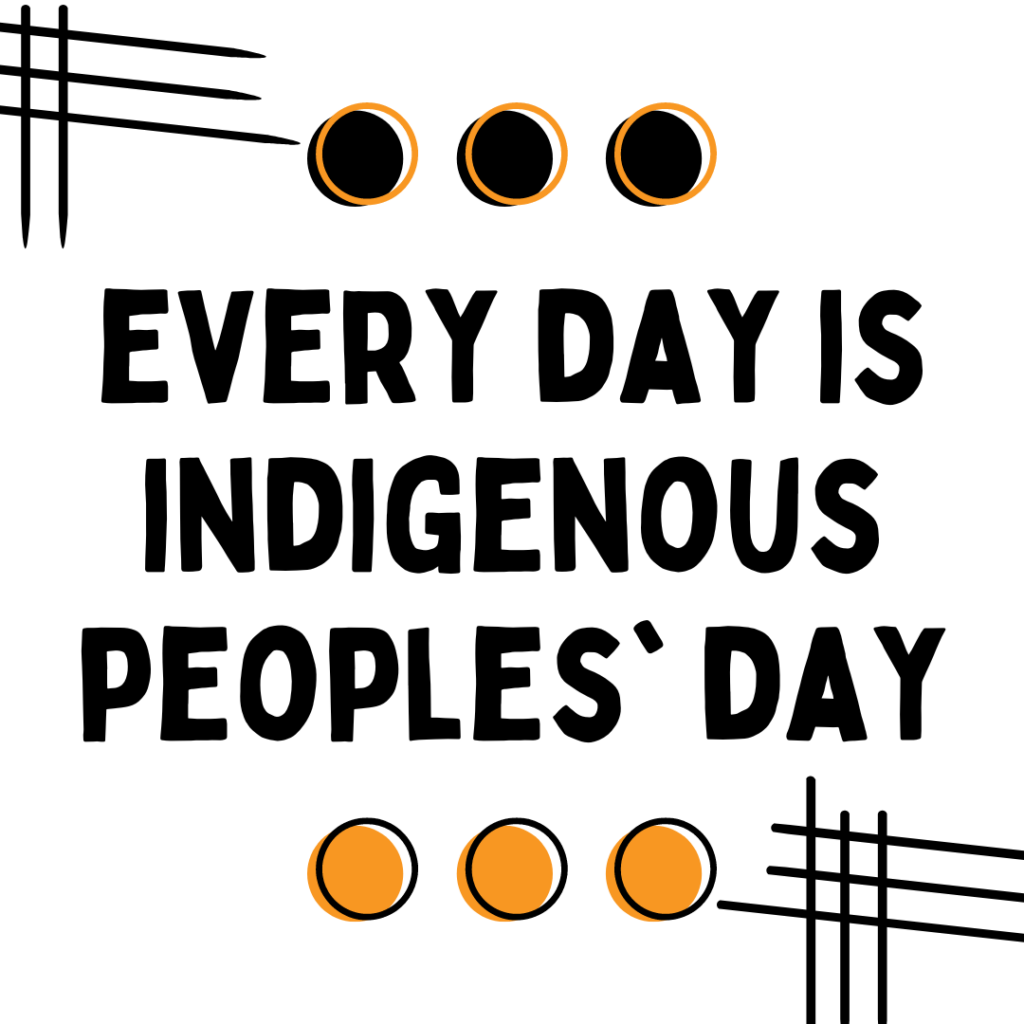 At NIRS, we celebrate and champion our Indigenous allies in our shared work towards a nuclear-free, carbon-free, just, and safe energy future for all, and towards remediation and clean-up of the radioactive violence perpetrated by governmental and industrial nuclear activities from weapons testing, uranium extraction, energy development, and land theft. We also support calls for the return of lands illegally stolen from our Indigenous relatives, adherence to and enforcement of our treaties with Indigenous nations – which are the highest law of the land under our Constitution – and reparations for the US's historical and ongoing violations and abuses. Those measures are the necessary preconditions for our country to make itself worthy of the mutual trust and respect to which federal, state, and local government observances of Indigenous People's Day aspire, and to thereby begin to build a just, equitable, healthy, and sustainable relationship with our Indigenous relatives as good neighbors and fellow travelers in the lands, waters, and air of Turtle Island.
Every community has a right to clean air, water, and economic opportunity. It is time for truly just and equitable policies addressing the twin crises of nuclear waste and climate change that ends our reliance on nuclear and heals all communities that bear the burdens of dirty energy.
Take action today
Support Indigenous downwinders and uranium workers by writing to your Members of Congress in support of the Radiation Exposure Compensation Act.
Downwinders of US atomic bomb blasts in the Pacific and on the US mainland, including those who continue to bear the impacts of the Trinity Test, as well uranium miners, drillers, and workers involved in 'clean up' after the blasts, have suffered for decades due to US Cold War activities, but many of these communities have not been compensated for their medical expenses. Only some downwinders received health compensation through the 1990 Radiation Exposure Compensation Act (RECA). Uranium miners, workers, and cleanup workers also deserve compensation for their sacrifices.
RECA expires in July 2022. It must be renewed, extended until 2045, and expanded to cover the medical expenses of all atomic blast downwinders and workers before it expires.
Take action! Tell your U.S. Representative and Senators to co-sponsor and support RECA, and say "thank you" to those who are already supporting and sponsoring the bill.