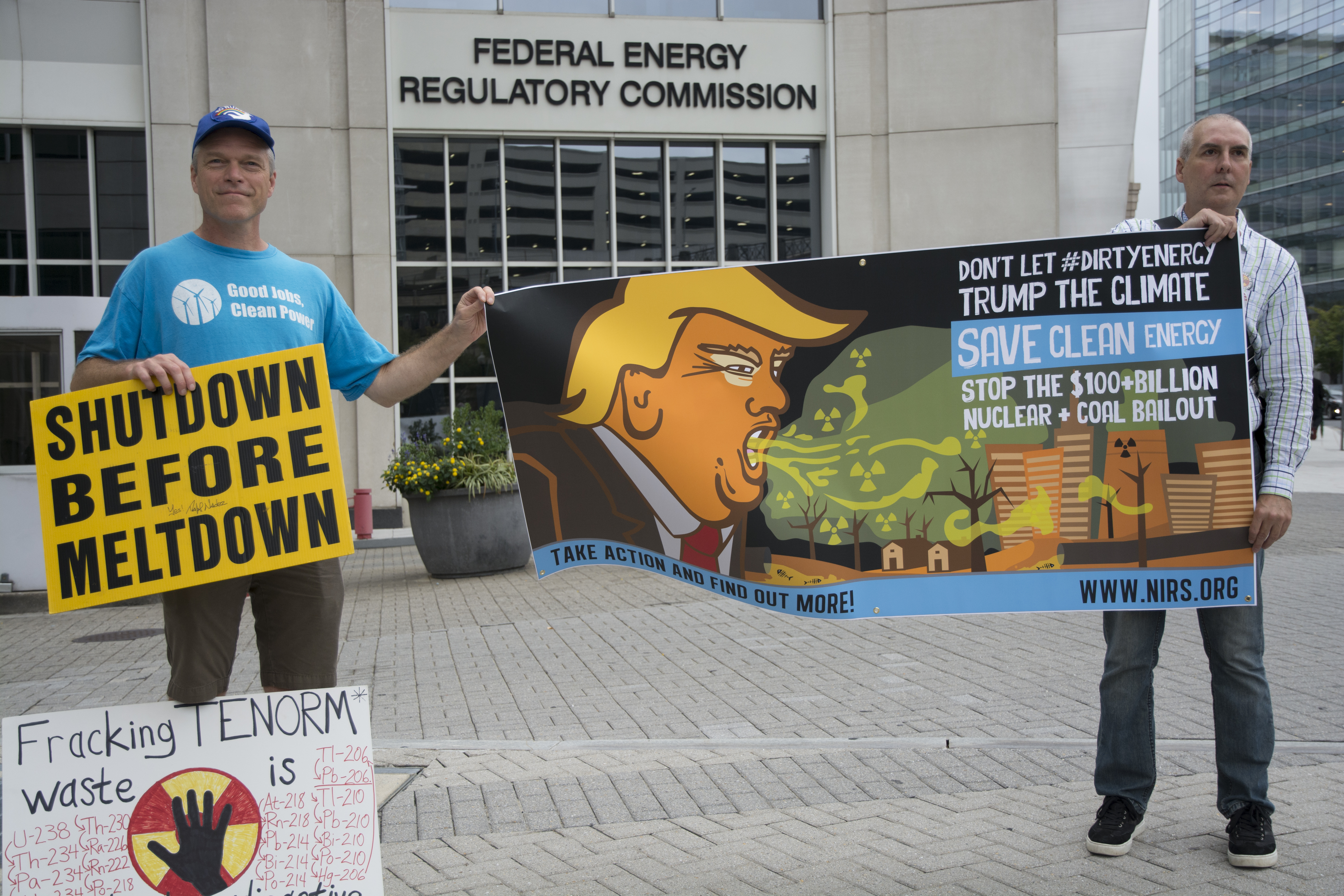 We only have a few more days to stop Trump's dirty nuclear-and-coal bailout.
ACT NOW! Tell FERC: Cancel the dirty energy bailout for good!
It's become increasingly clear the industry is playing a dirty game. In the early days of December 2017, photos surfaced of a coal CEO giving Secretary Perry an "Action Plan" outlining payments similar to those Perry ultimately proposed to the Federal Energy Regulatory Commission (FERC).
Trump and his administration aren't even going through the trouble of concealing the purpose of the nuclear-and-coal bailout—to line the pockets of dirty energy executives.
So on December 22nd, NIRS filed another 2,513 public comments to FERC opposing the bailout to make sure the commission knows the public doesn't want to subsidize dirty-energy, anytime, anyway. We need your help for this final push for public comments.
Join us in saving our renewable energy future from FERC and Trump's dirty energy agenda.  Tell FERC we are not going to stand for more subsidies to dirty, dangerous, and costly nuclear power and coal!
And please be sure to share it with your friends.