Watch it. Share it.

Take Action.

Make (Non-) Nuclear History.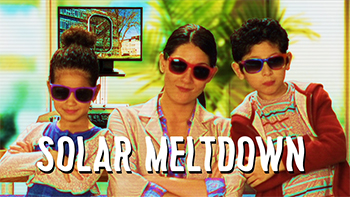 Video from NIRS, Friends of the Earth, Public Citizen, Greenpeace and Sierra Club on our possible energy futures: one reliant on dirty, dangerous nuclear power and fossil fuels and the other on a clean, safe, and affordable nuclear-free, carbon-free energy system based on renewables.
The choice is easy. And the video is clear. Watch it at www.makenuclearhistory.org, take the actions afterwards, and share it with everyone you know.
---
Women and Radiation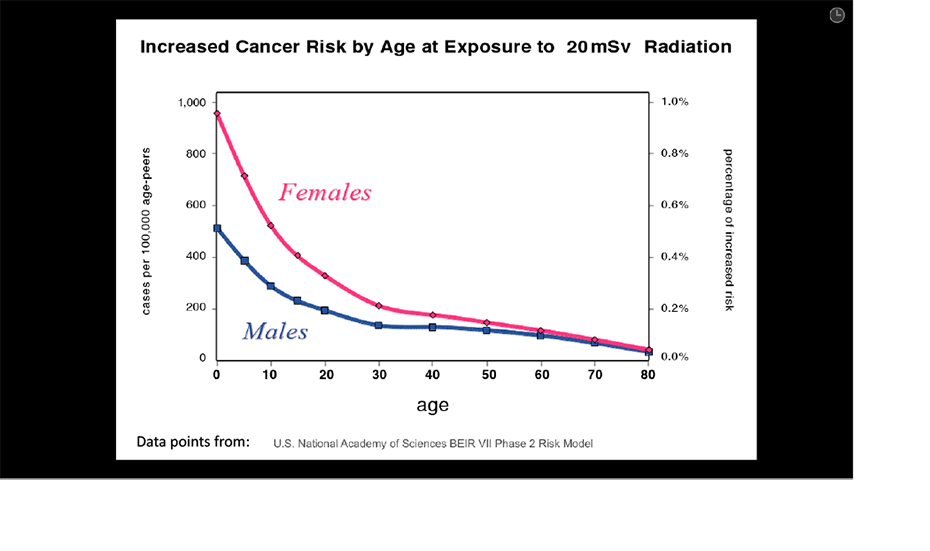 Research by NIRS' Mary Olson demonstrates that women and girls are more susceptible to the effects of radiation than men and boys. On May 5, 2015, Olson gave a presentation about these issues at a United Nations meeting in New York on Gender and Nuclear Weapons.
NEW ACTION!
August 19, 2015: Tell NRC to reject efforts by pro-nuclear fanatics to weaken radiation protection standards.
---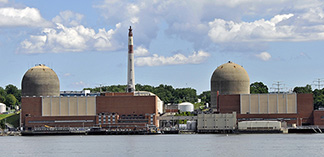 A campaign to close the aging, dangerous Indian Point reactors near New York City and build a clean, sustainable and affordable nuclear-free, carbon-free energy system for all New York.
---
Breaking News
September 2, 2015
Defend the denial! Act now to urge DC officials to reject any settlement or reconsideration of fundamentally-flawed Exelon-Pepco merger.
---
August 25, 2015
DC Public Service Commission rejects Exelon's proposed takeover of Pepco
---
August 2, 2015
Great news about nukes and the Clean Power Plan.
---
June 16, 2015
Seven international clean energy groups, including NIRS, launch major Don't Nuke the Climate! campaign.
---
May 27, 2015
NIRS brief to D.C. Public Service Commission against proposed Exelon takeover of Pepco.
Briefs in opposition to takeover by GRID 2.0 and DC SUN.
---
May 14, 2015
New York City Council enters debate over Indian Point reactors; resolution introduced to close and decommission reactors 35 miles from Manhattan. Press release from NIRS and three other organizations.

GreenWorld, NIRS' blog, is at www.safeenergy.org
September 28, 2015
Mainstreaming the nuclear exit
It's no great revelation to say that the mainstream media, fractured though it may be these days, holds great power. It's not direct power; the media can't make actual decisions. Rather, the media grabs a theme--a meme if you want--and holds on to it, and repeats it, and provides slight twists to it so it can be repeated again, until it becomes accepted wisdom. While the media, especially the mainstream media, is often behind the curve, behind reality, once it catches up and snares and spreads that meme, it doesn't take long for it to establish itself. And once a concept becomes accepted wisdom, then the actual decisions tend to follow in unison. As a group, politicians rarely stray far from accepted wisdom.
For many years, from the 1950s through the 70s, the accepted wisdom was that nuclear power was safe, advanced, and a great asset to society. Then reality crashed the party with Three Mile Island and the nation's most trusted person Walter Cronkite's terrifying (although incorrect) statement that radiation was coming through the walls of the containment building, and the accepted wisdom began to turn away from nuclear power; Chernobyl was too distant in both distance and political structure to end the industry entirely, but it was icing on the cake. And thus nuclear power began a period of decline that reached a nadir in 2000 when there was not a single reactor under construction anywhere in the western world.
Continue reading at www.safeenergy.org
---
September 21, 2015
Some unanswered questions
There are some questions that are simply unanswerable; for example, how is it that Donald Trump's approval rating is not zero? What defect in the U.S. educational system has resulted in some actual adults, with actual grade school, high school, and perhaps even college degrees, believing that an egomaniacal, perennially publicity desperate billionaire has anyone's interests in mind other than his own?
Then there are questions that just beg for an answer, but we probably won't get one. Here are a few of those:
Why does it take a New York Congressmember to lecture the NRC Commissioners on the impact of climate change on nuclear reactors?  Shouldn't that be the other way around? If the NRC were a real regulatory body, actually concerned with public health, wouldn't its members be lecturing Congress to be prepared for the day–coming sooner than you might think–that reactors begin closing permanently because they can't operate in a heating climate? Wouldn't the NRC see that the trend of reactor shutdowns because of high water temperatures in recent years, leading to temporary shutdowns, is going to accelerate as the planet warms? And shouldn't a government regulatory body like the NRC be warning elected officials that the reactors it regulates--and the electricity they provide--need to be replaced by generating sources, like wind and solar power, that not only can operate in such a climate, but will also help prevent it from becoming worse?
Continue reading at www.safeenergy.org
---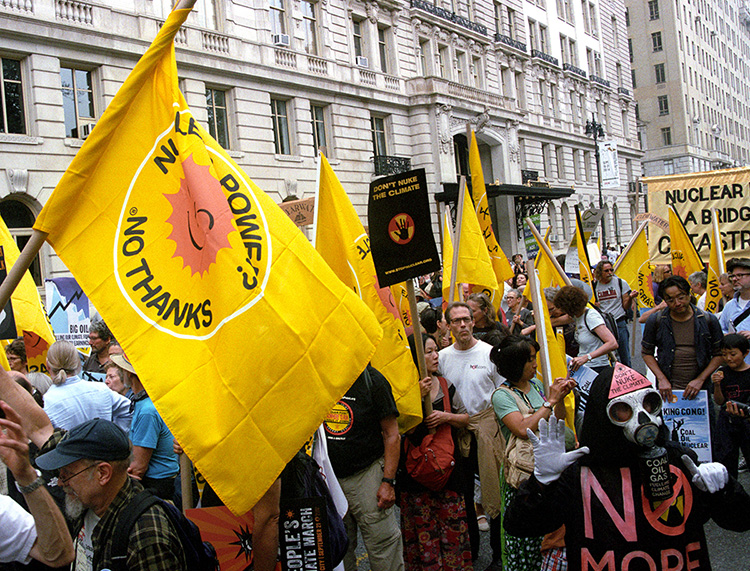 COP 21 Don't Nuke the Climate! organizing and resources page.
August 4, 2015. Huge Victory! Final EPA Clean Power Plan removes most pro-nuclear provisions, withdraws support for existing reactors, recognizes nuclear power will play little role in addressing climate. Talking points. Letter to NIRS supporters.
Sign the Don't Nuke the Climate! petition.
---
Pope Francis' Encyclical on climate includes several passages highly skeptical of nuclear power as a technology, and thus as a climate solution. Excerpts here.
Don't Nuke the Climate telebriefing: lessons from Japan and Germany. Featuring Amory Lovins and Tim Judson with Michael Mariotte moderating. June 30, 2015. mp3 file.
June 16, 2015: Don't Nuke the Climate! The launch of a new campaign. From GreenWorld.
Fact sheet: Nuclear Power and Climate: Why Nukes Can't Save the Planet.
Briefing Paper: Nuclear Energy is Dirty Energy (and does not fit in a clean energy standard). pdf
Briefing Paper: Killing the Competition. How nuclear industry is attempting to block climate action, stop renewable energy and subsidize old reactors. pdf
Report: Power Shift: The Deployment of a 21st Century Electricity Sector and the Nuclear War to Stop It. Describes how the nuclear power industry is seeking consumer bailouts for its uneconomic reactors while working to undermine adoption of clean renewable energy.