Hot News and Actions
April 24, 2014. Take Action Now! Demand GAO investigation of DOE's "no money down" loan to nuclear/fossil fuel giants for construction of Vogtle reactors.
April 14, 2014. New report from the Sun Day Campaign predicts U.S. will reach 16% renewables generation within five years--a level U.S. Energy Information Administration absurdly claims won't be reached until 2040. Press release; full study. (both in pdf)
April 9, 2014 "The NRC has failed the American people." NRC denies petition from NIRS, 37 co-petitioners for modest improvements in emergency planning regulations. Press release. Link to NRC decision.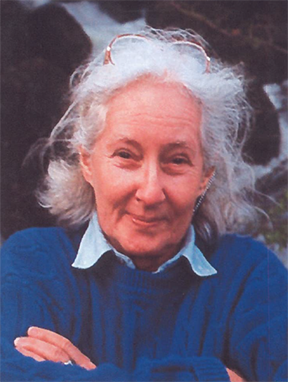 March 10, 2014. R.I.P. Dr. Judith Johnsrud. 1931-2014. A tireless and dedicated activist for a nuclear-free world. Obituary.
March 7, 2014. Sign-on letter to Japanese Prime Minister Abe to be presented to Japanese embassy on March 11, 2014. Deadline for signatures: noon eastern, March 9, 2014. Organizations only please!
March 7, 2014. Audio recording (mp3) of NIRS' Fukushima telebriefing March 6, 2014 featuring Aileen Mioko-Smith of Green Action in Japan, Arnie Gundersen of Fairewinds and Diane D'Arrigo of NIRS. Approx. 100 minutes.
March 6, 2014: Website where you can find (and post) Fukushima 3-year anniversary actions next week around the U.S.
February 28, 2014. 100+ organizations, including NIRS, send comments to Internal Revenue Service expressing concerns about proposal to regulate political activities, voter registration by non-profit groups.
February 18, 2014. 34 environmental/clean energy organizations submit Petition for Rulemaking to NRC calling for suspension of all licensing activity until NRC addresses new findings on nuclear reactor fuel pools fire risks and costs. Press release.
February 13, 2014. Support Japanese woman threatened with prosecution for "crime" of advising people, especially families with children, to leave contaminated areas near Fukushima. Sign petition on avaaz.org here.
February 10, 2014. International Uranium Film Festival comes to Brooklyn, NY February 14-19 with an extensive list of screenings. Info here.
February 2, 2014. Right now: take action to stop $8+ Billion taxpayer loan for new Vogtle reactor construction in Georgia. Deadline for approval of the deal has been extended until end of February. Act now.
January 27, 2014. Press release from Sun Day Campaign: Renewables accounted for 37% of new electricity capacity additions during 2013--more than triple nukes, coal and oil combined.
January 17, 2014. 33 environmental organizations warn NRC Commissioners that pending vote expected to confirm staff decision not to require expedited movement of reactor fuel from pools to dry casks must meet NEPA and AEA requirements. Groups assert that NRC staff has provided inadequate basis under these laws to support its position.
January 17, 2014. Ask your LOCAL officials to support larger nuclear evacuation zones; better planning. Action begins with you.
January 8, 2014. 300+ environmental and clean energy organizations urge Dr. James Hansen and three other climate scientists to rethink embrace of nuclear power--it's no solution to the climate crisis. Press release from NIRS and Civil Society Institute. Text of letter, including signers.
December 23, 2013. Video: Clean up abandoned open-pit uranium mines on Native lands.
December 20, 2013. New Baucus tax proposal takes an Orwellian approach: would redefine dirty energy as clean. NIRS press release. Urgent action. Tell your Senators: No tax breaks for dirty nuclear power.
December 20, 2013. Renewables provide 100% of all new capacity in November 2013; FERC data undermines EIA's projection of slow renewable growth through 2040. SUN DAY press release.
November 20, 2013. NIRS' Michael Mariotte and Fairewinds' Arnie Gunderson spend a riveting hour with host Harvey Wasserman on the Solartopia radio show, 11/18/13.
November 14, 2013. Solar/wind or nukes/coal? Not exactly a tough choice. So tell the Senate to support S 1627 and make it happen now.
November 8, 2013. NIRS attempts delivery of 22,500+ petition signatures to Energy Secretary Moniz calling for end to taxpayer loan for construction of Vogtle reactors. DOE refuses to accept petitions, security forces deletion of photo documenting delivery. Press release (pdf).
November 2, 2013. Washington and Oregon Physicians for Social Responsibility release new studies showing earthquake risks underestimated for Washington's Columbia reactor, call for shutdown. Press release. Supporting documents: letter to NRC Chair Macfarlane, earthquake evaluation report; response to utility report; section of utility response to NRC letter.
November 1, 2013. Sen. Markey (D-Mass.) introduces his first bill: American Renewable Energy and Efficiency Act. S. 1627. Excellent step toward building a nuclear-free, carbon-free energy system.
October 30, 2013. NIRS delivers signatures of 42,000+ people urging stop to Mobile Chernobyl bill (S. 1240) to Senate Energy Committee. Press release.
October 30, 2013. Sen. Markey (D-Mass) today sent letters to both the NRC and Securities Exchange Commission requesting update on two-year old NRC investigation into Exelon's deliberate underestimation of decommissioning costs by more than $1 Billion, and suggesting possible action by SEC as well. Detailed letter to NRC. Detailed letter to SEC.
September 16, 2013. 100+ organizations call on EPA to withdraw its dramatically weakened radiation standards.
September 13, 2013. Seventeen international scientists and experts write UN Secretary General Ban Ki-Moon urging international action on Fukushima crisis.

September 11, 2013. 96 organizations, including NIRS, send letter to Energy Information Administration stating its energy forecasts severely understate renewable energy growth and have not been borne out by experience; urge review of current methodologies and assumptions.
August 27, 2013. Sen. Ed Markey's statement on Vermont Yankee shutdown announcement.
August 6, 2013. Stunning and moving photo essay from Fukushima area by a German photographer.
.August 5, 2013. Pittsburgh City Council passes proclamation in support of NIRS Petition for Rulemaking on emergency planning. (pdf)
August 2, 3013. NIRS and 65 more organizations tell NRC to strengthen rules prohibiting foreign ownership of U.S. reactor projects. Press release. Text of comments. Comments of Sen. Ed Markey (D-Mass.) on foreign ownership.
Reports, Papers and Info You Can Use
March 2014. A major report from Greenpeace International: Lifetime extension of ageing nuclear power plants: Entering a new era of risk. It focuses on European reactors, but applies everywhere. (pdf)
March 11, 2014. Phase out of Nuclear Power in Europe--From Vision to Reality. Major new report from Global 2000 and others finds a nuclear phase-out in Europe by 2030 is feasible with appropriate renewable energy and energy efficiency measures.
February 26, 2014. Rocky Mountain Institute has published a new paper, The Economics of Grid Defection, that is well worth reading. Grid defection refers to the point when it is just as cheap for people to power their own homes than it is to remain connected to the utility grid. And that day is coming sooner that most people think--Hawaii is already there, but even in large states like New York and California, it will be a matter of years--not decades.
February 26, 2014. Very well-done presentation by Russia's Green World on the myriad of environmental and nuclear threats posed to the south coast of the Gulf of Finland. A striking number of different nuclear facilities are located nearly next door to each other; all of them are highly polluting. (pdf)
February 12, 2014. Thorium Reactors: Their Backers Overstate the Benefits. New NIRS factsheet written by Robert Alvarez of Institute for Policy Studies.
February 5, 2014. Important new post on GreenWorld. Japanese scientists/diplomat respond to Dr. Hansen et al: Nuclear power is not the answer to climate change mitigation.
December 13, 2013. Major new study commissioned by Washington/Oregon Physicians for Social Responsibility finds that closing Washington's Columbia reactor would save ratepayers nearly $2 billion dollars.
December 9, 2013. Nice Washington Post graphic on selected thefts and seizures of radioactive materials over past decade.
November 22, 2013. Policy brief prepared for United Nations Working Group of Sustainable Development recommends phase-out of nuclear power, emphasis on nuclear-free carbon-free future.
November 18, 2013. Summary of academic reply showing serious flaws in James Hansen's analysis claiming little risk from nuclear power.
November 1, 2013. NY Attorney General Schneiderman says state has no confidence in NRC waste "confidence" document. Article includes link to full statement.
October 18, 2013. Full Government Accountability Office report on varied, uneven enforcement of nuclear regulations by NRC regions.
September 26, 2013. Small Isn't Always Beautiful: new UCS report finds small reactors won't solve safety, security, cost problems.
September 13, 2013. Important new study from American Clean Energy Agenda: thirsty US electricity generation from nukes, coal, fracking, on collision course with climate-imperiled water supply.
September 10, 2013. NIRS' Michael Mariotte on DailyKos: 2013's astounding collapse of the U.S. nuclear power industry is the new normal.
September 4, 2013. Dr. Arjun Makhijani of Institute for Energy and Environmental Research published a new paper on the "traveling wave" reactor concept touted by Bill Gates; finds that it can't possibly ever be economical.
August 22, 2013. Letter from Sens. Markey and Warren to Entergy CEO warns of false assumptions in Pilgrim reactor emergency evacuation plans (which would apply to just about all reactors) and urges major changes.
August 19, 2013. New study finds 107 commercial and research reactors vulnerable to terrorist attack. From Nuclear Proliferation Prevention Project at University of Texas.
August 8, 2013. Important new report from Institute for Energy and Environmental Research: small modular reactors won't solve nuclear industry's problems and may exacerbate them. (pdf)
July 24, 2013. Very nice new piece from Counterbalance. Myths and Facts: EU Policy and Nuclear Energy (pdf)
July 23, 2013. Indispensable resource: World Nuclear Status Report 2013 from Mycle Schneider, Anthony Froggatt and more.
July 17, 2013. Renaissance in Reverse. Dr. Mark Cooper releases new report detailing the myriad of problems facing the aging reactor fleet, predicts more reactor shutdowns. Press release. Full report.
July 17, 2013. 120 groups, including NIRS, urge Obama to issue executive order making water national priority, move to clean energy. Press release and background info. Copy of proposed executive order.
June 24, 2013. Professor Benjamin Sovacool (Virginia Tech) and several others rebut pro-nuclear climate scientist James Hansen's recent error-filled article in support of new nuclear.
June 21, 2013. Presentation by NIRS to NRC on June 19 on foreign ownership, control or domination of U.S. nuclear reactors. Powerpoint.
June 20, 2013. Generating Influence. Report from Common Cause finds that the Entergy Corporation spent more than $40 million in campaign contributions and lobbying in Washington and New York from 2005-2012 in support of its Indian Point, Vermont Yankee and other reactors.
May 8, 2013. Useful tool: New database allows you to find and track energy legislation introduced in every state.
May 6, 2013. Rep. Engel (D-NY) introduces HR 1700, a bill that would expand emergency planning zones to 50 miles, put one agency in charge of emergency planning for nuclear accidents.