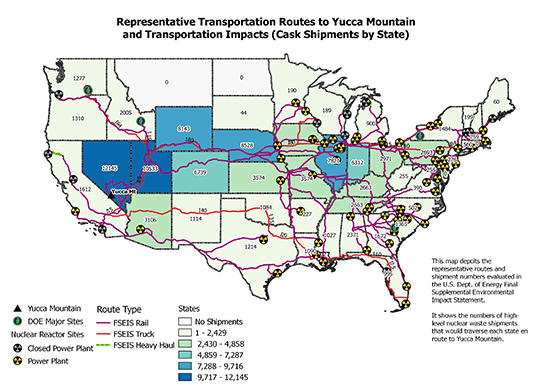 A new campaign to expose the perils of the massive and unnecessary radioactive waste transportation that would occur across the U.S. if the moribund and scientifically-indefensible Yucca Mountain, Nevada waste dump were to be revived and/or a centralized "interim" storage site--basically a nuclear waste cask parking lot--were to be licensed.
Organizing and educational resources; expert and technical documents, and much more here.
---
Women and Radiation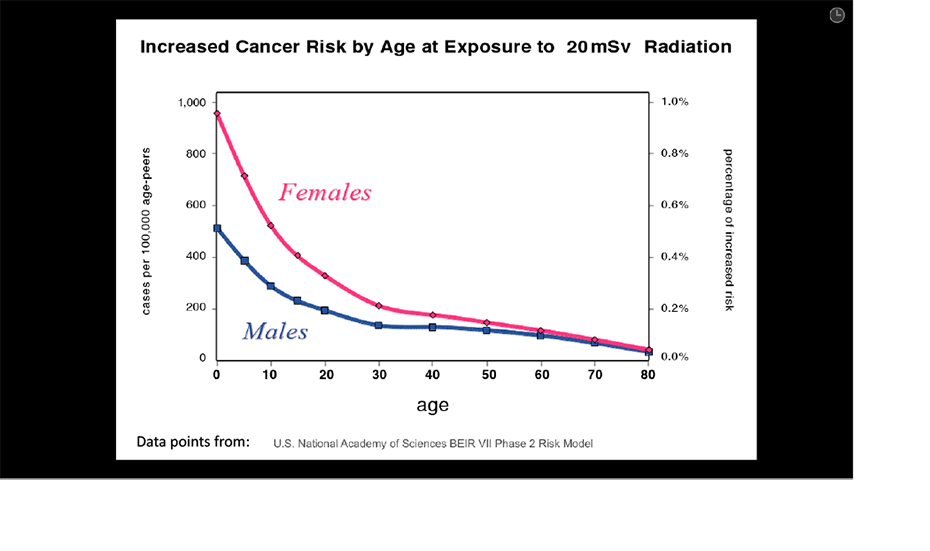 Research by NIRS' Mary Olson demonstrates that women and girls are more susceptible to the effects of radiation than men and boys. On May 5, 2015, Olson gave a presentation about these issues at a United Nations meeting in New York on Gender and Nuclear Weapons.
NEW ACTION!
August 19, 2015: Tell NRC to reject efforts by pro-nuclear fanatics to weaken radiation protection standards.
---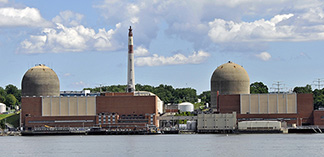 A campaign to close the aging, dangerous Indian Point reactors near New York City and build a clean, sustainable and affordable nuclear-free, carbon-free energy system for all New York.
---
Breaking News
October 22, 2015
NIRS/AGREE analysis finds FitzPatrick reactor can be replaced with clean & renewable energy at a lower cost
---
October 13, 2015
NIRS statement on Pilgrim reactor closure announcement--Four more years is too long.
Statement of Sen. Ed Markey (D-Mass.) on Pilgrim shutdown.
October 15, 2015: Letter to NRC from Massachusetts Congressional delegation insisting that NRC ensure Entergy has adequate financial resources for operation/decommissioning of Pilgrim; that agency does not reduce Emergency Planning Zone; that NRC require Entergy to provide assistance to Pilgrim workers, and more.
---
September 2, 2015
Defend the denial! Act now to urge DC officials to reject any settlement or reconsideration of fundamentally-flawed Exelon-Pepco merger.
---
August 25, 2015
DC Public Service Commission rejects Exelon's proposed takeover of Pepco
---
August 2, 2015
Great news about nukes and the Clean Power Plan.

GreenWorld, NIRS' blog, is at www.safeenergy.org
November 23, 2015
Nuking clean energy: how nuclear power makes wind and solar harder
This post first appeared on Power for the People, a blog focused on energy issues in Virginia, the home base of Dominion Resources--a company that is an industry laggard when it comes to renewable energy issues, and is still pursuing the possibility of building a third nuclear reactor at its North Anna site despite its costs projection of around $19 Billion, which would make it the most expensive nuclear project ever undertaken in the U.S. Those projections are not far off the costs anticipated for the UK's highly controversial Hinkley Point reactor and, given the near-certainty of cost overruns and schedule delays, could go far higher if construction is attempted.
In this piece, Ivy Main explains--I think much more clearly than I have to date--exactly how deployment of expensive nuclear power (and baseload power generally) prevents the growth of cleaner, safer and cheaper renewable energy sources. And it's not true only in Virginia; while that state has a higher percentage of nuclear than many, meaning that it is closer to the point where nuclear blocks out renewables, the problem is real in every nuclear-powered state--and nation--to one degree or another. This is the key reason why nuclear power is counterproductive in the battle to forestall global warming: renewables are faster to deploy and can provide low-carbon power more cheaply than nuclear–both necessities if we are to prevent the worst of climate change's impacts.
Michael Mariotte
Dominion Resources CEO Tom Farrell is famously bullish on nuclear energy as a clean solution in a carbon-constrained economy, but he's got it wrong. Nuclear is a barrier to a clean-energy future, not a piece of it. That's only partly because new nuclear is so expensive that there's little room left in a utility budget to build wind and solar. A more fundamental problem is that when nuclear is part of the energy mix, high levels of wind and solar become harder to achieve.
Continue reading at www.safeenergy.org
---
November 18, 2015
The alternative is now the mainstream
It's a truism perhaps most prevalent in the music scene: today's alternative is tomorrow's mainstream.
I remember when a new Irish band called U2 first came to the United States. Their first show was at a Washington club called The Bayou, where my band frequently played. U2 was opening for some good friends of mine, the locally-hot Slickee Boys. Afterwards, the Irish kids went off on their American tour in support of their just-released first album, Boy. I Will Follow from the album became a monster hit on alternative radio (mainstream rock radio at the time wouldn't touch it). But the buzz in the indy media was strong enough so that when U2 came back to the Bayou for their final U.S. show of the tour, The Slickee Boys opened for them. And a local rock radio station carried the concert live. U2 never looked back, becoming for years one of the (some might argue "the") biggest rock bands in the world.
There are surely similar stories out there about Nirvana and Pearl Jam, and most every other initially indie music act that hit it big. And there are probably stories about other arenas–film, literature, whatever.
The concept seems to work for energy too.
Continue reading at www.safeenergy.org
---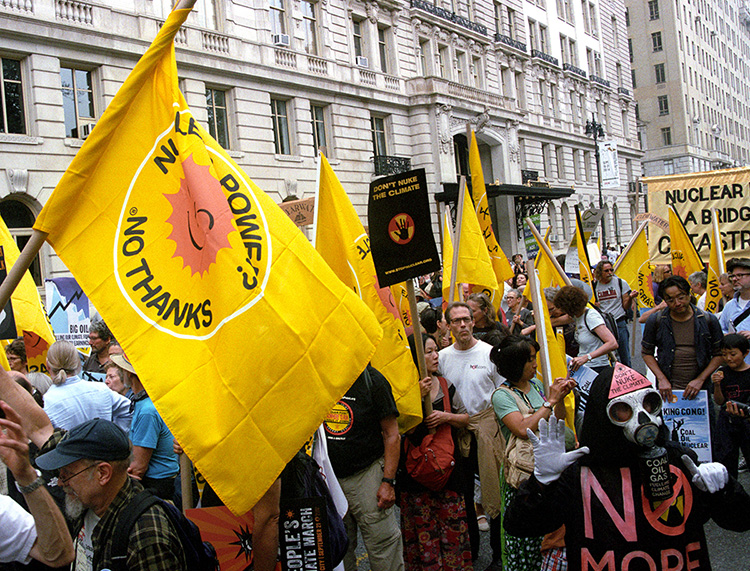 COP 21 Don't Nuke the Climate! organizing and resources page.
August 4, 2015. Huge Victory! Final EPA Clean Power Plan removes most pro-nuclear provisions, withdraws support for existing reactors, recognizes nuclear power will play little role in addressing climate. Talking points. Letter to NIRS supporters.
Sign the Don't Nuke the Climate! petition.
---
Pope Francis' Encyclical on climate includes several passages highly skeptical of nuclear power as a technology, and thus as a climate solution. Excerpts here.
Don't Nuke the Climate telebriefing: lessons from Japan and Germany. Featuring Amory Lovins and Tim Judson with Michael Mariotte moderating. June 30, 2015. mp3 file.
June 16, 2015: Don't Nuke the Climate! The launch of a new campaign. From GreenWorld.
Fact sheet: Nuclear Power and Climate: Why Nukes Can't Save the Planet.
Briefing Paper: Nuclear Energy is Dirty Energy (and does not fit in a clean energy standard). pdf
Briefing Paper: Killing the Competition. How nuclear industry is attempting to block climate action, stop renewable energy and subsidize old reactors. pdf
Report: Power Shift: The Deployment of a 21st Century Electricity Sector and the Nuclear War to Stop It. Describes how the nuclear power industry is seeking consumer bailouts for its uneconomic reactors while working to undermine adoption of clean renewable energy.