Hot News and Actions
May 23, 2013. Stop India-Japan Nuclear Agreement: An International Appeal. Sign petition now.
May 7, 2013. Urge your Representative to co-sponsor HR 1700--legislation to improve emergency planning and establish 50-mile evacuation zone.
April 26, 2013. 48 international organizations sign appeal to prevent uranium mining in Greenland.
April 25, 2013. Four Senators introduce "discussion draft" of major high-level radioactive waste bill. Includes "interim" storage which would unleash massive transport of radwaste across the country. The Senators also ask several questions for further discussion, and two propose accelerated "interim" storage. Link is to Senate Energy Committee site with draft and several related documents.
April 15, 2013. EPA dramatically weakening radiation protection. News release from NIRS & Committee to Bridge the Gap.
March 19, 2013. Rep. Markey blasts NRC Commissoners vote to delay filtered vents at GE reactors. Includes links to several documents Markey's office has produced.
March 19, 2013. NRC Commissioners ok hardened vents, but fall short of requiring filtered vents for dangerous GE Mark I and II reactors. Vote sheets/comments.
March 11, 2013. VICTORY! CALVERT CLIFFS-3 LICENSE DENIED! For the first time in history, NRC Commissioners uphold denial of a construction/operating license! Commission order on Calvert Cliffs-3. NIRS statement on NRC decision.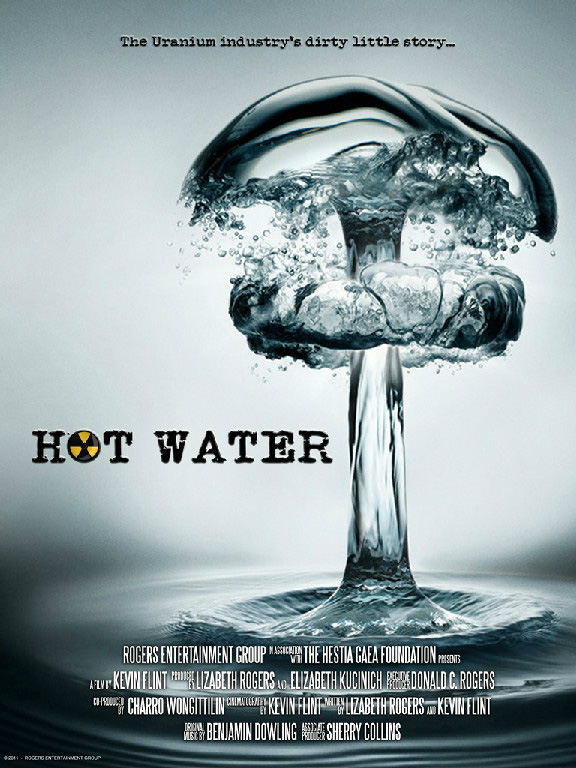 March 8, 2013. The uranium industry's dirty little story....You can see a trailer of Hot Water, premiering at DC Environmental Film Festival next week, here.
March 4, 2013. Nuclear power industry is lobbying shamelessly to block post-Fukushima safety fixes. Raise YOUR voice now.
February 21, 2013. It's NIRS' 35th Anniversary! Help us meet our $25,000 Anniversary Matching Challenge Grant!
Reports, Papers and Info You Can Use
May 8, 2013. Useful tool: New database allows you to find and track energy legislation introduced in every state.
May 6, 2013. Rep. Engel (D-NY) introduces HR 1700, a bill that would expand emergency planning zones to 50 miles, put one agency in charge of emergency planning for nuclear accidents.
April 15, 2013. Comments from more than 100 organizations to National Council on Radiation Protection and Measurements (NCRP) "opposing their immoral report" which would greatly increase allowable radiation exposure standards in the aftermath of a nuclear accident or attack.
April 15, 2013.Video: Former TVA/SMUD chief David Freeman. Kill Nuclear Power Before It Kills Us
April 10, 2013. GAO report agrees with NIRS, finds that NRC does not understand and regulations do not account for likelihood of large shadow evacuations in real accident situation.

NIRS press release on report and comment on big issue GAO missed.
March 27, 2013. Major new study, published in Journal of Power Sources, finds that renewable energy can power up to 99.9% of U.S. needs by 2030.
March 22, 2013. Video proceedings from the March 11-12, 2013 Symposium on Medical and Ecological Consequences of Fukushima are now available.
March 13, 2013.Important post from NIRS' Mary Olson on DailyKos: One Rad Fits All--Not Anymore, Never Did. Radiation's little-known but much greater impact on women and girls.
March 7, 2013. Union of Concerned Scientists' annual nuclear reactor safety report: 14 near-misses in U.S. during 2012.
January 10, 2013 New poll from American Clean Energy Agenda finds nearly all Americans want clean energy. 86% want leadership on shifting from coal/nuclear to wind/solar.
January 10, 2013. New study commissioned by Greens in the European Parliament finds cause of cracking at Belgium's Doel-3 reactor is still unknown and restart would be hazardous. 10 U.S. reactors may face similar issues.