Watch it. Share it.
Take Action.
Make (Non-) Nuclear History.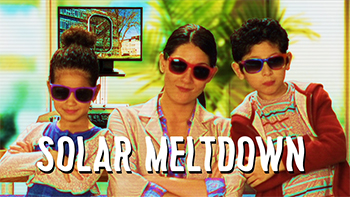 Video from NIRS, Friends of the Earth, Public Citizen, Greenpeace and Sierra Club on our possible energy futures: one reliant on dirty, dangerous nuclear power and fossil fuels and the other on a clean, safe, and affordable nuclear-free, carbon-free energy system based on renewables.
The choice is easy. And the video is clear. Watch it at www.makenuclearhistory.org, take the actions afterwards, and share it with everyone you know.
---
Women and Radiation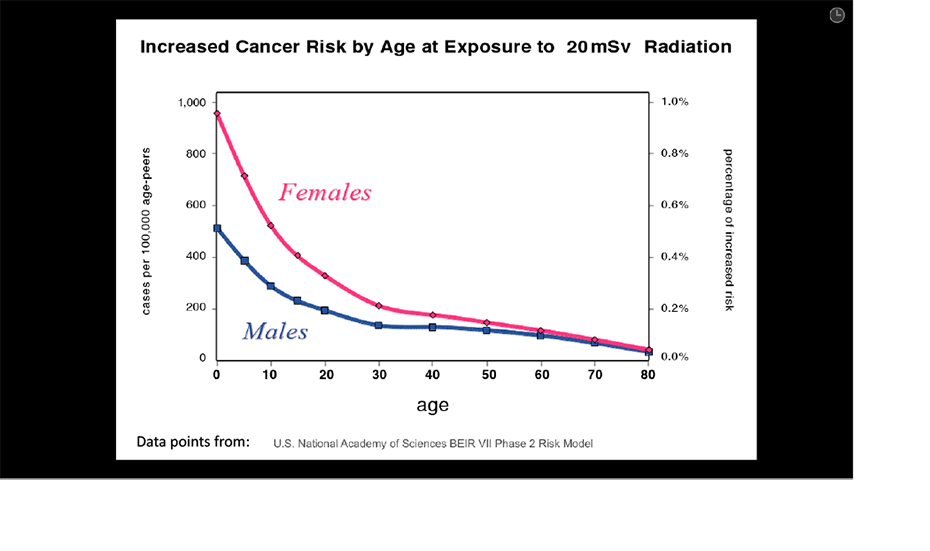 Research by NIRS' Mary Olson demonstrates that women and girls are more susceptible to the effects of radiation than men and boys. On May 5, 2015, Olson gave a presentation about these issues at a United Nations meeting in New York on Gender and Nuclear Weapons.
---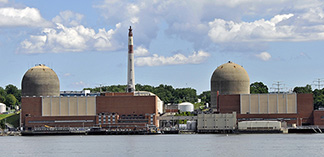 A campaign to close the aging, dangerous Indian Point reactors near New York City and build a clean, sustainable and affordable nuclear-free, carbon-free energy system for all New York.
---
Breaking News
June 29, 2015
Amory Lovins and Tim Judson telebriefing Tuesday, June 30, 2015: Nuclear lessons for the U.S. from Japan and Germany. mp3file
---
June 16, 2015
Seven international clean energy groups, including NIRS, launch major Don't Nuke the Climate! campaign.
---
May 27, 2015
NIRS brief to D.C. Public Service Commission against proposed Exelon takeover of Pepco.
Briefs in opposition to takeover by GRID 2.0 and DC SUN.
---
May 14, 2015
New York City Council enters debate over Indian Point reactors; resolution introduced to close and decommission reactors 35 miles from Manhattan. Press release from NIRS and three other organizations.

GreenWorld, NIRS' blog, is at www.safeenergy.org
July 27, 2015
Former Exelon CEO says Exelon should shut those reactors
Exelon executives must feel like former Exelon CEO John Rowe is kind of like the crazy uncle who has to be invited to the party even though whenever he opens his mouth to speak the entire room will cringe.
The problem for Exelon is that Rowe isn't crazy, and he has been speaking out a lot, especially in the past week.
Last Friday, we linked to one interview he gave recently where he said he would have been quicker to close Exelon's uneconomic reactors than the current Exelon regime--which still hasn't closed them and is still floundering around trying to get someone, anyone, to order ratepayers to bail them out. So far, unsuccessfully.
Yesterday, E&E Publishing ran another interview with Rowe, which expands on his thoughts and surely caused unpleasant abdominal pains and teeth-gnashing in Exelon's executive suite and boardroom. You see, Rowe is one of those retired execs whose stature has only grown since he left the company and his thoughts carry weight, especially in Illinois. And he's still got some clout, perhaps more than Exelon itself these days: for example, he's actually friends with Chicago Mayor and former White House Chief of Staff Rahm Emanuel, unlike the current Exelon suits.
Continue reading at www.safeenergy.org
---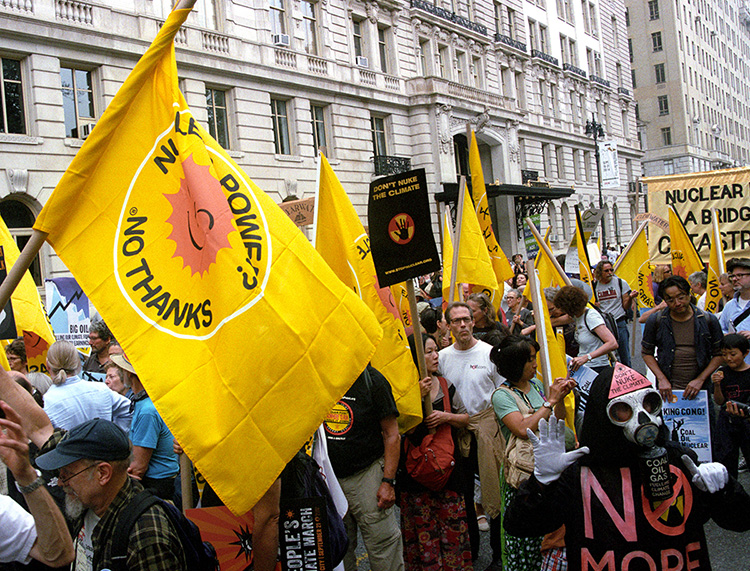 New: COP 21 Don't Nuke the Climate! organizing and resources page.
Sign the Don't Nuke the Climate! petition.
The big nuclear and fossil fuel utilities are lobbying to weaken EPA's upcoming Clean Power Plan. Now it's your turn to lobby: tell the EPA to keep support for nuclear power out of the Clean Power Plan!
Pope Francis' Encyclical on climate includes several passages highly skeptical of nuclear power as a technology, and thus as a climate solution. Excerpts here.
Don't Nuke the Climate telebriefing: lessons from Japan and Germany. Featuring Amory Lovins and Tim Judson with Michael Mariotte moderating. June 30, 2015. mp3 file.
June 16, 2015: Don't Nuke the Climate! The launch of a new campaign. From GreenWorld.
Fact sheet: Nuclear Power and Climate: Why Nukes Can't Save the Planet.
Briefing Paper: Nuclear Energy is Dirty Energy (and does not fit in a clean energy standard). pdf
Briefing Paper: Killing the Competition. How nuclear industry is attempting to block climate action, stop renewable energy and subsidize old reactors. pdf
Report: Power Shift: The Deployment of a 21st Century Electricity Sector and the Nuclear War to Stop It. Describes how the nuclear power industry is seeking consumer bailouts for its uneconomic reactors while working to undermine adoption of clean renewable energy.